Original & impactive music 
Donosound covers all aspects of music production. From the idea to the creation and distribution of the sound work.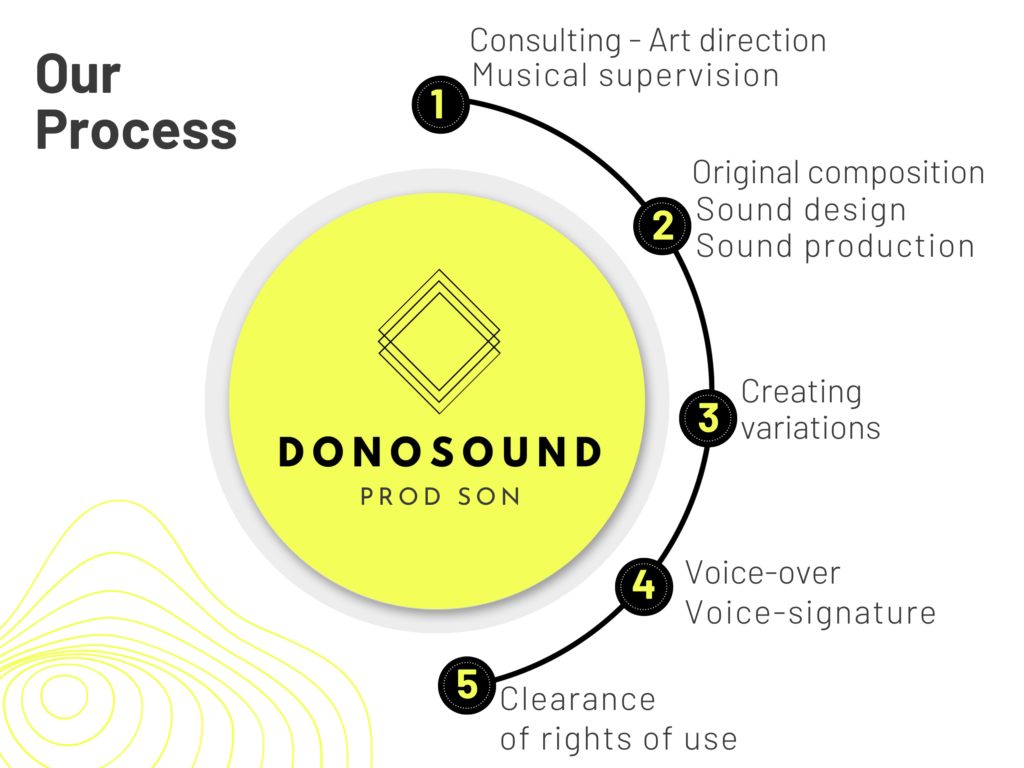 Donosound meets all your musical needs
A team of sound professionals at your service.
Donosound is a music agency based in Paris and Annecy.
We work with the best sound engineers to ensure a sound in line with current trends.
We produce and edit music for both advertising and artistic projects.